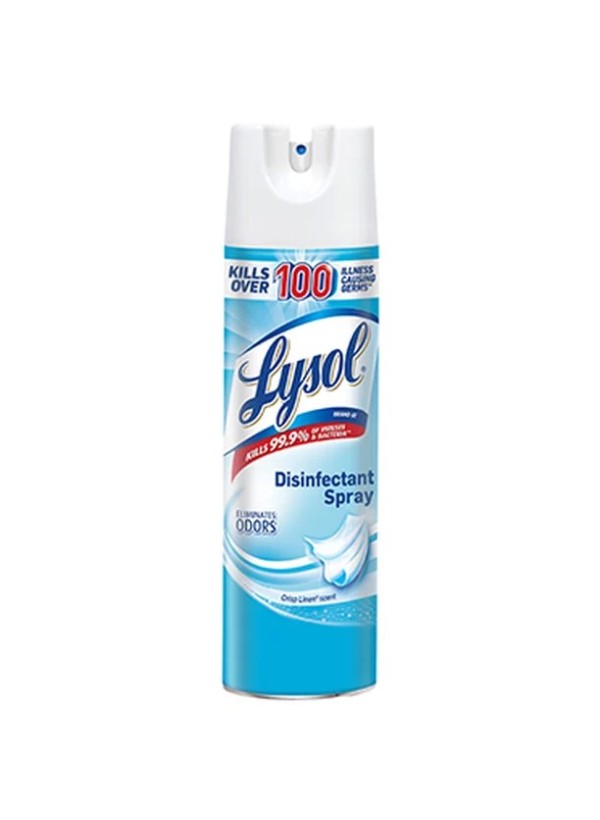 Lysol Disinfectant, Sanitizer and Antibacterial Spray Crisp Linen, 19 fl oz
Fast Free Shipping. - Place your order promptly.
Want (Two - Three) Day Shipping? Order before 4pm EST and choose (Two - Three) Day Shipping at checkout. *
Lysol Disinfectant Spray kills 99.9% of bacteria and viruses, including cold, flu, and coronavirus (when used as directed). 
This disinfectant spray sanitizes, disinfects and eliminates odors. Use this disinfecting spray on high touch hard surface areas. Let Lysol bring you and your family peace of mind when it comes to disinfecting against germs. You can also use this disinfecting spray on soft surfaces, like couches, coats, sports bags, strollers and backpacks. How to Use Lysol Disinfecting Spray? To Sanitize and Disinfect: Pre-clean surface. Hold can upright 6" to 8" from surface. Spray 3 to 4 seconds until covered with mist. To Sanitize: surfaces must remain wet for 10 seconds then allow to air dry. To Disinfect: hard surfaces must remain wet for 3 minutes then allow to air dry and soft
DISINFECTANT SPRAY KILLS 99.9% OF VIRUSES AND BACTERIA: Lysol Disinfectant Spray is tested and proven to kill 99.9% of viruses and bacteria, including COVID-19/Coronavirus* (when used as directed); EPA Reg #777-99​.
ANTIBACTERIAL BLEACH-FREE DISINFECTANT : this Lysol disinfecting product should work as hard as you do; this household disinfectant kills over 100 illness causing germs, including cold and flu viruses.** (**when used as directed)​
DISINFECTING SPRAY FOR GERMS: This disinfecting spray eliminates messes and 99.9% of germs and odor causing bacteria.
SANITIZING SPRAY FOR HARD AND SOFT SURFACES : This fast-acting spray disinfects hard non-porous contact surfaces and sanitizes surfaces.
A LEADER IN DISINFECTION: Looking for some of our other best household disinfectant cleaning products? Try Lysol Disinfectant Cleaning Wipes, Lysol All Purpose Cleaners, and Lysol Bathroom Cleaners (packaging may vary).
You might also like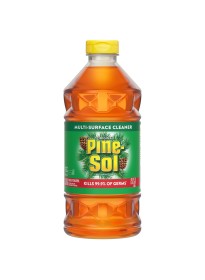 No customer reviews for the moment.
7 other products in the category